Renting Tower Cranes in D.N.S
In the world of 2000 the tower cranes became one of the most important tools in the building industry. builders, constructors, engineers considered the importance of tower cranes for the building process.
D.N.S Cranes Ltd. is known as one of the leading companies in the building sites in Israel.
Each project is different and it needs different type of crane so we visit the site and check all the parameters considering the project requirements, dimensions, weight of parts etc.to offer the most suitable crane for the site.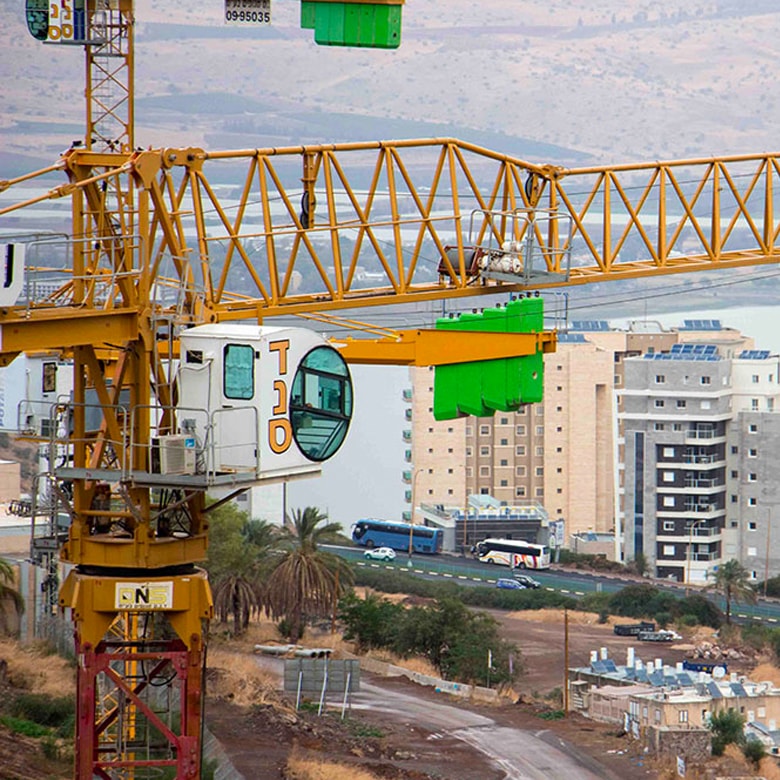 Diverse Solutions - for Any Construction Project
DNS CRANES LTD. has extensive experience and expertise in tower cranes, a network of worldwide connections, and works with the leading tower crane manufacturers. We bring in the best tower cranes and replacement parts from all around the globe to provide the best and most efficient solution for any lifting needs in construction sites.